Mira loma's leading childcare center for school readiness
Kingston Academy is Mira Loma's premier preschool that takes pride in its focus on school readiness, physical development and the social-emotional well-being of its students.

Kingston Academy is situated on an acre lot with a fully landscaped and shaded play area for students. It was designed with age appropriate development through discovery and socialization as a top priority. We believe that learning through movement is nurtured with sport activities, team building games, and free play. Thus, we have plenty of grassy areas that encourage running, climbing, pushing and playing on green lawns under shade structures and trees in a park like setting. Our students enjoy tricycle paths, abundant sand box, soccer greens, parachute games, and tether ball equipment and garden boxes.
Changing Lives through Education!

Our curriculum follows California State Early Childhood Milestone Standards for achievement in all areas of child development. We utilize a hands-on approach to teaching science and math while literature and art are an integral part of our curriculum to foster creativity.
Learning Something New Every Day!
Students gather daily in our spacious and stimulating classrooms. Infants develop new skills in our nursery. Infant, toddlers and preschoolers have soft tumbling and climbing equipment in the classrooms to learn gross motor development. We include tumbling basics in our daily schedule. Preschoolers establish life skills by using music and art. All students, infants through 12 years use puppetry to improve leadership and linguistic skills. School Age students gather before and after school for reading, math and writing themed activities. We have abundant engineering and science equipment.Elementary students enjoy free play in a spacious classroom with manipulatives for the designing portion of our curriculum.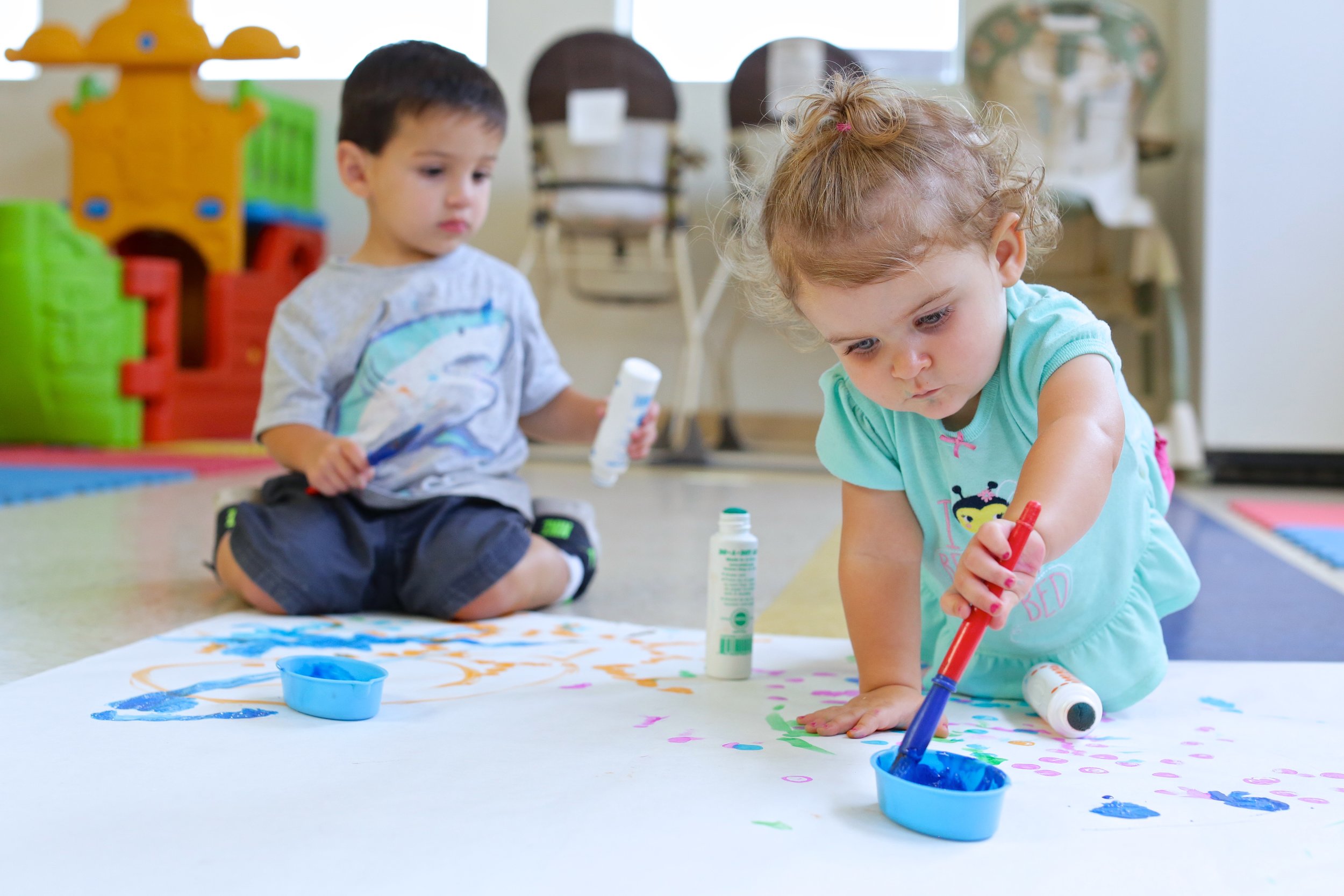 Where Creativity is Endless!
Your child's health is important to us. We promote healthy eating habits that encourage 5 fruits or vegetables a day. Our classroom teacher-child ratios are kept lower than social service standards for more individual attention to each student. We welcome and encourage our families to participate in themed events as well as visiting during the school day.